What is a pre-release and why is it needed.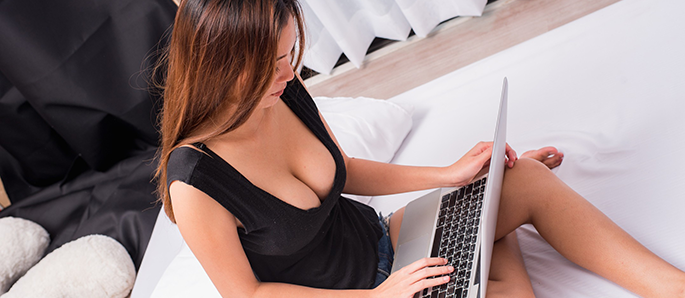 Surely many of you have noticed that in the profiles of models there is such an item as "pre-release", it comes naked and dressed. But judging by your comments and feedback not everyone knows and understands what it is and what it is for. I hasten to disappoint a lot of people, it's not a free model's call where she will answer your questions and show you all of her charms for free. Pre-release costs money, usually it costs a symbolic amount of no more than a couple of dollars. And this money is not necessary for the model as a salary, it shows that you're really a solvent interlocutor and not just wasting her time to talk.
If you like a webcam model and you want to have a virtual sex with her via webcam, you should order a pre-release from her. For this token amount of money you can see the model in person and make sure that the photo in the profile actually is hers. If you want to see more you can order a pre-release in which the model will completely undress for you and you will see all her charms. Normally the pre-release lasts no more than a minute, during this time the model can prove to you that the photos and videos in the profile is really hers and she is waiting for you to continue your sex games over the webcam. In some cases webcam model can ask you to turn on your webcam, because she is also interested to see her potential partner, with whom she will soon have virtual sex by webcam. Don't be shy and show your whole body.
During the pre-release be sure to pay attention to the fact that the quality of connection between you and the webcam model video should be stable, picture quality is good, and the sound goes without delays and echoes. To get the best quality possible we advise to use messenger Skype for your virtual sex. It is considered to be not only the most common messenger in the world but also the most reliable and easy to use.
In some cases and perhaps in some countries Skype may not work so well. In this situation it is worth asking the model to switch to another messenger. Almost all of the webcam models on our website have accounts in all popular messengers and are ready to have a session of virtual sex with you in any of them. Nowadays video communication is supported by such messengers as Skype, WhatsApp, Viber, Telegram and some more less popular.